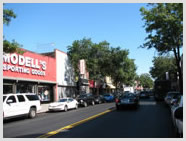 Astoria is a neighborhood located in the northwestern corner of Queens and is part of Community Board 1. Astoria is bounded by the East River and is adjacent to three other Queens neighborhoods: Long Island City, Sunnyside (bordering at Northern Boulevard), and Woodside (bordering at 50th Street)
Astoria is home to beautiful parks, great restaurants, shopping centers and a multitude of attractions that will keep you and your family entertained. The Neighborhood has always been known for its friendly residents, incredible atmosphere and a large mixed cultural background.
If you're looking to commute to Manhattan, Astoria is just 15 minutes or less to Midtown via the subway. Favorite restaurants, bakeries, and delis around Astoria include Agnanti Restaurant on Ditmars Blvd, Mombar Egyptian Restaurant on Steinway St, Omonia Cafe on 32-20 Broadway, and D&F Italian Deli on 35-13 Broadway.
The world famous Kaufman Astoria Studios is the largest film and television production center on the east coast and is located in Astoria. They have produced such shows as Law & Order, Spin City, Cosby, and Sesame Street. Astoria is also home to Bohemian Hall, the oldest beer garden in NYC, as well as The Socrates Sculpture Park. The Museum of the Moving Image is a family favorite and is located on 35th Avenue.
Astoria Park, along the East River, is Astoria's largest park and also contains the largest of New York City's public pools which was also the former site of the U.S. Olympic trials.
Astoria has appeared on film and television quite often. Queens Logic, a 1991 comedy featuring Kevin Bacon was filmed in various parts of Astoria and features The Hell Gate Bridge. Other movies that have been filmed here include Five Corners starring Jodie Foster and Serpico starring Al Pacino. Goodfellas and A Bronx Tale were also filmed in Astoria and featured the William Cullen Bryant High School on 31st Avenue and St. Joseph's Church on 30th Avenue. A Guide to Recognizing Your Saints was a memoir written by Dito Montiel in 2001 and is set in Astoria. In 2006, The book was adapted into a film which starred Shia LaBeouf, Rosario Dawson, Channing Tatum, Chazz Palminteri, Diane Wiest, and Robert Downey Jr. and was filmed almost completely in Astoria.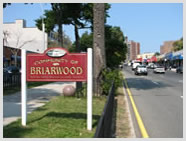 Briarwood sometimes referred to as the hidden gem of Queens, is located in Central Queens and is part of Queens Community Board 8. This quiet and serene area is primarily a residential neighborhood. Due to the neighborhood's lack of landmarks and attractions, Briarwood has remained almost unknown and is considered a relatively low-profile neighborhood. Briarwood was named after the Briarwood Land Company, which was owned by a man named Herbert O'Brien. O'Brien and his company began building houses in the area in 1905. However, the Briarwood Land Company went out of business, leaving Briarwood largely empty. During the 1940s the United Nations, along with the New York Life Insurance Company, began constructing houses again. This had led to the development of one of the most beautiful and tranquil neighborhoods Queens has to offer today. Although it may not be a bustling metropolis, Briarwood has something to offer that many other parts of New York can not. Briarwood offers tree-lined streets and a quiet and friendly atmosphere. This very safe neighborhood is also surprisingly affordable.
Highways are easily accessed in Briarwood. The neighborhood is right off of the Grand Central Parkway. The Van Wyck Expressway, Jackie Robinson Expressway, and the Long Island Expressway are all just seconds away. Briarwood's proximity to many transportation options is one of its strongest points. The express F subway stops at Hillside and Parsons, again at Hillside and Sutphin, and at the Van Wyck/Briarwood station at Queens Boulevard and Main Street (25 minutes to Lexington Avenue in Manhattan). The E subway stops at the Van Wyck station late at night and on weekends. The LIRR Jamaica Station in downtown Jamaica and LIRR Kew Gardens Station are also fairly convenient (20-minute walk).
Briarwood is in New York City School District 28.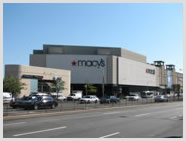 Elmhurst, a beautiful and diverse neighborhood just south of Jackson Heights, was founded in 1652 by Dutch settlers.
Today, Elmhurst is an exciting neighborhood home to many New Yorkers and very diverse in its cultural background. The neighborhood is part of Queens Community Board 4, and has many accessible means of transportation.
The IND Queens Boulevard Line has trains E, G, R, and V serving subways located on Elmhurst Avenue, Grand Avenue-Newtown and Woodhaven Boulevard. The IRT Flushing Line has trains serving stations at 74th Street-Broadway, 82nd Street-Jackson Heights, and 90th Street-Elmhurst Avenue. Buses that run through Elmhurst include the Q29, Q53, Q58,Q59, and Q60. Elmhurst is known for its historic churches that are scattered throughout the neighborhood.
These unique landmarks include the First Presbyterian Church of Newtown, St. James Parish Hall, Reformed Dutch Church of Newtown, St. Adalbert Roman Catholic Church, and Elmhurst Baptist Church. Many of these churches were built as early as the 1800s and are considered churches of historic vintage.
The Queens Center Mall and Queens Place Mall, two of the most profitable malls in the United States, are located on the intersection of Queens Boulevard and Woodhaven Boulevard.
Elmhurst is part of New York City's School District 24.
Flushing is located in the north central part of Queens, just east of Manhattan. Flushing is part of Queens Community Board 7. It was founded in 1645 by European settlers and has since grown into a bustling, gorgeous neighborhood.
Flushing is home to Flushing Meadows-Corona Park, a beautiful 1,255 acre park that hosted the 1939 and 1964 New York World's Fair. Inside the park you can find the Queens Museum of Art. The museum has a collection of around 10,000 items that ranges from sculptures and architectural models to paintings and portraits. Along with the Queens Museum of Art, the park is also home to the New York Hall of Science and the very popular Queens Zoo. This 5-acre park carries a wide variety of animals native to North America. These include cougars, coyotes, bears, bald eagles, owls, California sea lions, and much more.
The famous Queens Botanical Garden is located on Main Street and is open to the public. The garden consists of 39-acres of bee, herb, rose, and perennial garden.
Also located in Flushing is the CitiField Ball Park, home of the Mets baseball team. Other parks include Bowne Park, Kissena Park, and Flushing Fields.
The public schools in Flushing are all supervised by the New York City Department of Education as a part of New York City School District 25.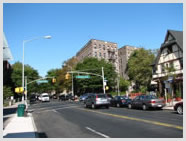 Kew Gardens is a neighborhood located in central Queens and is part of Queens Community Board 9.
Kew Gardens is well known for being a residential area, with a mix of one family houses, complex apartments co-ops and condominiums.
Kew Gardens is ethnically diverse. A large community of Jewish refugees from Germany took shape in the area after the Second World War which is reflected until today by the number of active synagogues in the area. Surrounded by Forest Park, residents at Kew Gardens enjoy what many manhattanites lack: greenery and quiet nights. The Park which is very well preserved in one of the largest in Queens, has a private road where residents can jog or walk all year round. The neighborhood is also teaming with airline personnel because it proximity to the Q10 airport buses and as a matter of fact Delta Airlines as well as other airlines have special shuttle serving pilots and flight attendants staying at Kew Gardens.
The commute is a breeze from here- a 20 minute ride to Manhattan via subway. The subway provides easy access to J.F.K. airport; just one stop over from Lefferts Blvd. The Long Island railroad gets you where you need to go quickly.
Rego Park, is located in central Queens, just south of Elmhurst. The neighborhood is part of Queens Community Board 6. During the early 20th century, Rego Park was a farmland inhabited by German and Dutch farmers who would sell their produce in Manhattan. During the 1920's Rego Park underwent development by the Real Good Construction Company. The construction company then renamed the area by taking Real Good name and changing it to Rego Park. Today, Rego Park is a beautiful and largely diverse neighborhood with much Jewish background. Rego Park is a popular shopping destination for many New York City residents, such as Rego Center, a large mall that includes stores such as Old Navy, Bed Bath & Beyond, Sears, and many other popular brand-name outlets.
The neighborhood is also conveniently located near Queens Center Mall. The IND Queens Boulevard Line of the New York City Subway has a local station at 63rd Drive (E, R, V) and Queens Boulevard, dating from the mid-1930s. It is, at various times of the day and week, serviced by the E, R, and V trains.
Rego Park also has a number of buses that run throughout the day. Rego Park is home to many great schools, both public and parochial, that have been recognized for their excellence in education. These include P.S. 139, P.S. 174, P.S. 175, P.S. 206, P.S. 220, Our Lady of the Angelus, Resurrection-Ascension School, and Our Savior Lutheran School. Rego Park is also home to The Rego Park Jewish Center (est. 1939), and The Jewish Institute of Queens.
Rego Park is in New York City School District 28.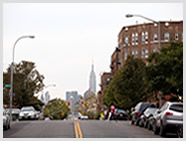 Coming soon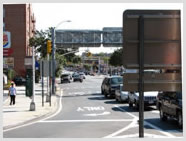 Woodside is a gorgeous neighborhood located just north of Maspeth. Woodside is part of Queens Community Board 1 and Queens Community Board 2. During the 19th century the neighborhood was part of Elmhurst, which was known as Newtown. Woodside has the largest Irish American community in Queens. During the 1930s, many Irish immigrated to New York and had made Woodside 80% Irish. Because of this, Irish culture is abundant in Woodside. From restaurants, pubs and everything in between, Irish culture can be found anywhere in Woodside. The neighborhood also has many street fairs and festivals throughout the year. On St. Patrick's Day, Woodside has a parade prior to the one that is held in Manhattan. Today, the cultural diversity of Woodside has gotten even larger. Much of the population is Irish American, Asian American, Latin American, European American, and Indian American. Woodside is easily accessed from the rest of the city. The IRT Flushing Line (7) of the New York City Subway has stations at 52nd, 61st and 69th Streets on Roosevelt Avenue; the IND Queens Boulevard Line local services (E, R, V) make stops at Northern Boulevard and 65th Street along Broadway.
In addition, the LIRR makes a stop at Woodside station, which provides a direct connection to the 7 train at 61st Street. The Q18, Q39, Q45, Q53, Q60 and Q32 buses connect Woodside to the rest of Queens, while the latter two run to Manhattan. Access by car is provided by the Brooklyn-Queens Expressway.
Woodside is home to the famous Doughboy Park. The park is located at the intersection of Woodside Avenue and Skillman Avenue.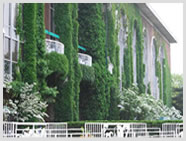 Queens Village is a middle-class neighborhood in the New York City borough of Queens, covering the zip codes 11427 (Hollis Hills), 11428 (central Queens Village), and 11429 (Bellaire). The neighborhood is part of Queens Community Board 13. Queens Village is just west of Nassau County. Queens Village was founded in the 1640s and was known as Little Plains. Like most of New York, Queens Village is very culturally diverse. The population includes Caribbean American, European American, Indian, Filipino, African, Hispanic, and Russian. Queens Village is in very close proximity to Nassau County, where you can find the world famous Belmont Park Race Track. The 1 ½ mile race track is home to the Belmont Stakes. Queens Village is accessible to many different forms of transportation. The Queens Village station, located at Springfield Boulevard and Amboy Lane, offers service on the Long Island Rail Road Hempstead Branch to Jamaica station and to Penn Station in Midtown Manhattan. New York City Bus serves Queens Village on the Q1, Q2, Q7, Q36, Q43, 46, Q76, Q77, Q88 and the Q110 routes, and by MTA Long Island Bus on the N1, N2, N3, N6, N22, N24 and the N26 routes.
Shopping in the community is located along Braddock, Hillside Avenue, Hempstead Avenue, and Jamaica Avenues, as well as on Springfield Boulevard.