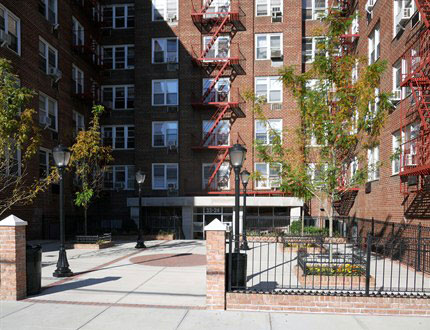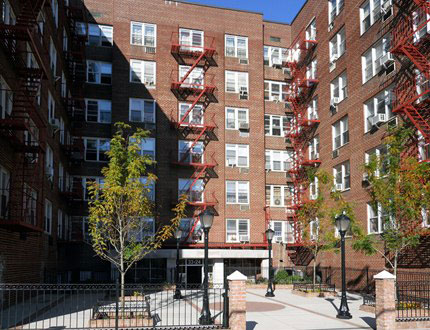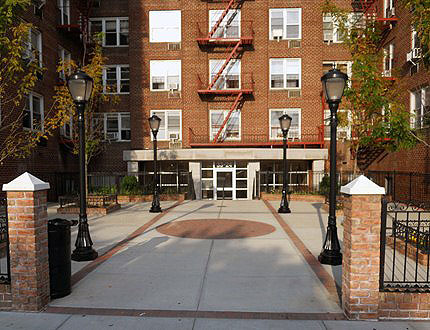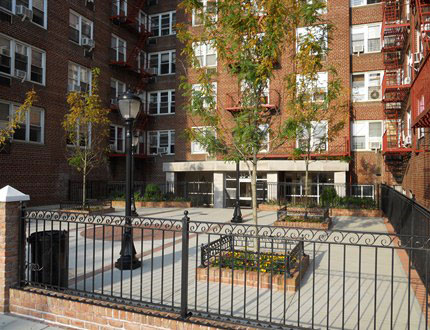 33-24 Parsons Blvd. - Flushing
Fairview Towers, located in North Flushing, is a beautiful, rent stabilized property. The apartment complex is located in a serene neighborhood filled primarily with privately owned, well-kept homes. Fairview Towers has a variety of affordable 1-bedroom and 2-bedroom apartments. No matter what you're looking for, the Fairview Towers will have an apartment that's perfect for you.
Apartments feature large living rooms and spacious bedrooms. Modern bathrooms and gorgeous kitchens are a great touch that complements our polished hardwood floors throughout the apartment. The building features a laundry room, two modern elevators and limited parking for your convenience.
Tenants can commute to Manhattan in about 30 minutes via the #7 train, located on Main St. The LIRR also provides service to Flushing residents. A commute to Manhattan via the LIRR will take about 20 minutes. There is also an express bus to Manhattan. Buses Q16, Q14, Q28, Q13, Q44, and Q65 run throughout the day and are all located within close proximity to the property. For those that are looking to travel outside the state or the country, Flushing is within a very reasonable distance to JFK and LaGuardia Airports. Many shops, restaurants, grocery stores and name brand stores are located within walking distance. 24-hour stores like H-Mart are just a few minutes away, as well as fast-food chains like McDonalds, Burger King and Dunkin' Donuts. Popular favorites like Kum Gang Sang and Joe's Shanghai are also nearby.
Public School District #25 will ensure that your children receive quality education. Public Schools P.S. 21, J.H.S. 185 and Flushing High School are all known for their excellence.