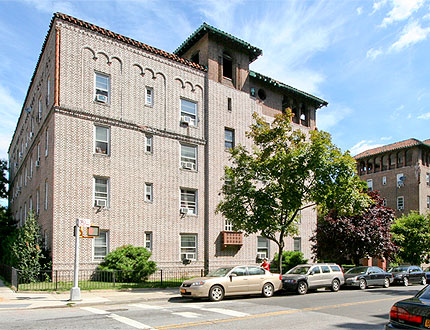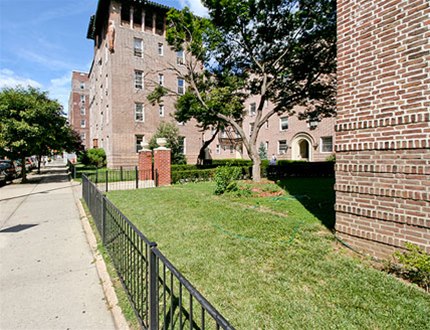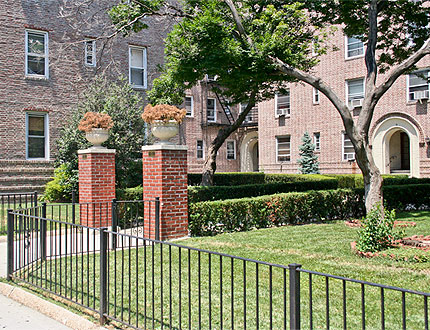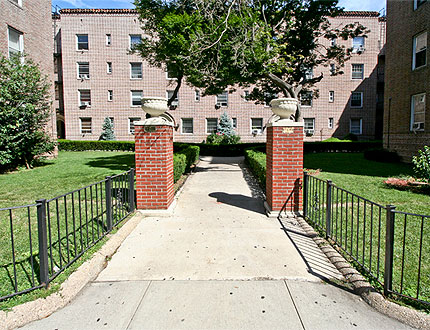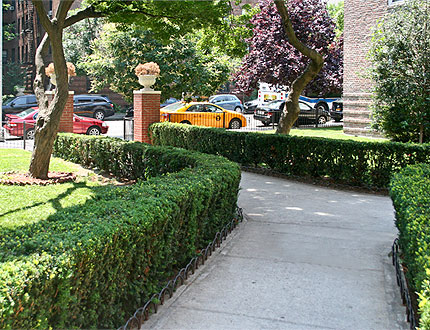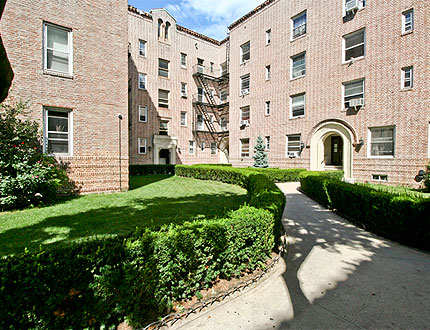 83-01/09 35th Avenue - Jackson Heights
Stretching the entire block, this NYC landmark constructed in 1925 is an awe-inspiring feat of architectural ingenuity in both its sheer behemoth size and majestic design. Formidably standing on 83rd Street and 35th Avenue, this 63-unit building is an epitome of the time-tested durability of 1920s American construction. It offers large studios, 1-bedroom, 2-bedroom, and 3-bedroom apartments and a magnificently well-maintained front landscape. As with all our properties, 83-09 35th Avenue is pet-friendly.
Jackson Heights is well-known to most New Yorkers as a hub for some of the most diverse and multicultural foods this city has to offer. Restaurants and bars in Jackson Heights have been regularly featured on Food Network programs like "Diners, Drive-ins, and Dives", and highly regarded by such popular "foodie" websites like Yelp. The United States Post Office is just one block away. Elmhurst Hospital and LaGuardia Airport can be reached in just a matter of minutes.
Public transportation to and from these buildings are accommodated very well via Roosevelt Avenue / 74th Street. There you can find the 7 train to Manhattan and the E, F, M, and R, trains. Plenty of bus options are located nearby, as well. The Grand Central Parkway and the Brooklyn-Queens Expressway are a short car ride.
Jackson Heights is part of School District #30.